LEAD GEN MARKETING CASE STUDY
SonicAire Scales
with StoryBrand
and Content Marketing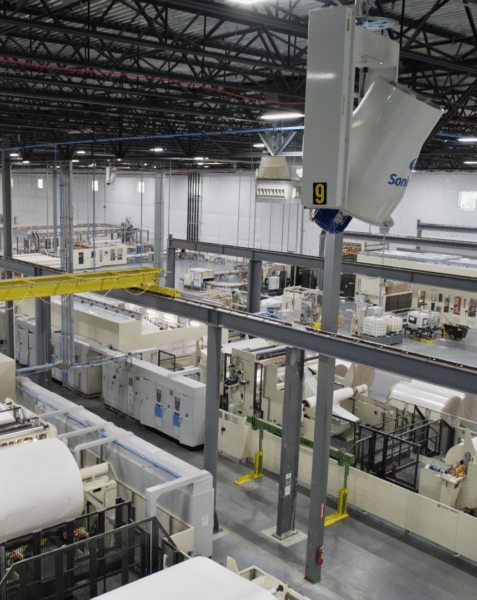 Helping SonicAire Do What It Does Best
When a small business sees success in the early stages, it's usually because they create a quality product and take care of clients. That perfectly describes SonicAire. They have a talented team that creates a product that works.
But scaling a business is tough, and it's not uncommon for companies to hit plateaus in their growth — especially when they are sales-driven. Just because you don't have experience in marketing shouldn't keep you from the success you deserve.
Spartan Marketing's partnership with SonicAire Combustible and Fugitive Dust Fan Systems came at just the right time. After a while, SonicAire's sales hit a plateau, and despite having a healthy bottom line, they were struggling to break through to the next level.
Certified as a Best Christian Workplace in both 2018 and 2020 and recognized by Safety + Heath Magazine as a Safety Innovator, SonicAire fosters a family-like work environment that allows employees to enjoy activities like after-hours "Game Nights." Between quarterly corporate outings and community service projects, SonicAire cares about more than just their bottom line.
But having a great product and engaging culture aren't always enough to generate leads. And in late 2020, they realized they needed marketing help to manage their growing content and advertising needs.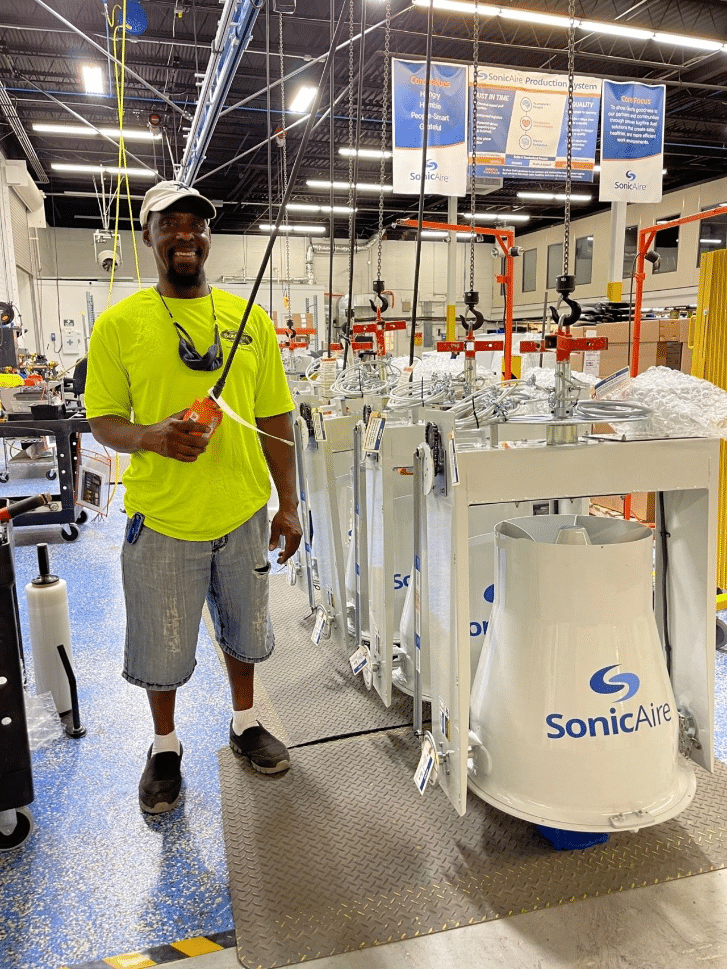 Hear What Jordan Newton, SonicAire's COO Had to Say About Working with Spartan Marketing
SonicAire Turns to Spartan for Strategy and Lead Gen Marketing Solutions
At Spartan Marketing, our goal is to do the marketing you don't want to, don't have time for, or simply haven't thought of yet. Our no-frills approach to marketing is ideal for a company that needs help taking its business to the next level.
Our work with SonicAire began with an audit of their existing marketing efforts to identify what was working, what was wasting their money, and the opportunities still waiting for them. From there, a brand strategist built a strategic marketing plan designed to optimize each dollar they invested in their marketing.
We used the StoryBrand framework to develop messaging and sales funnels designed to connect with their customers biggest problems and position SonicAire as the ideal solution to guide them.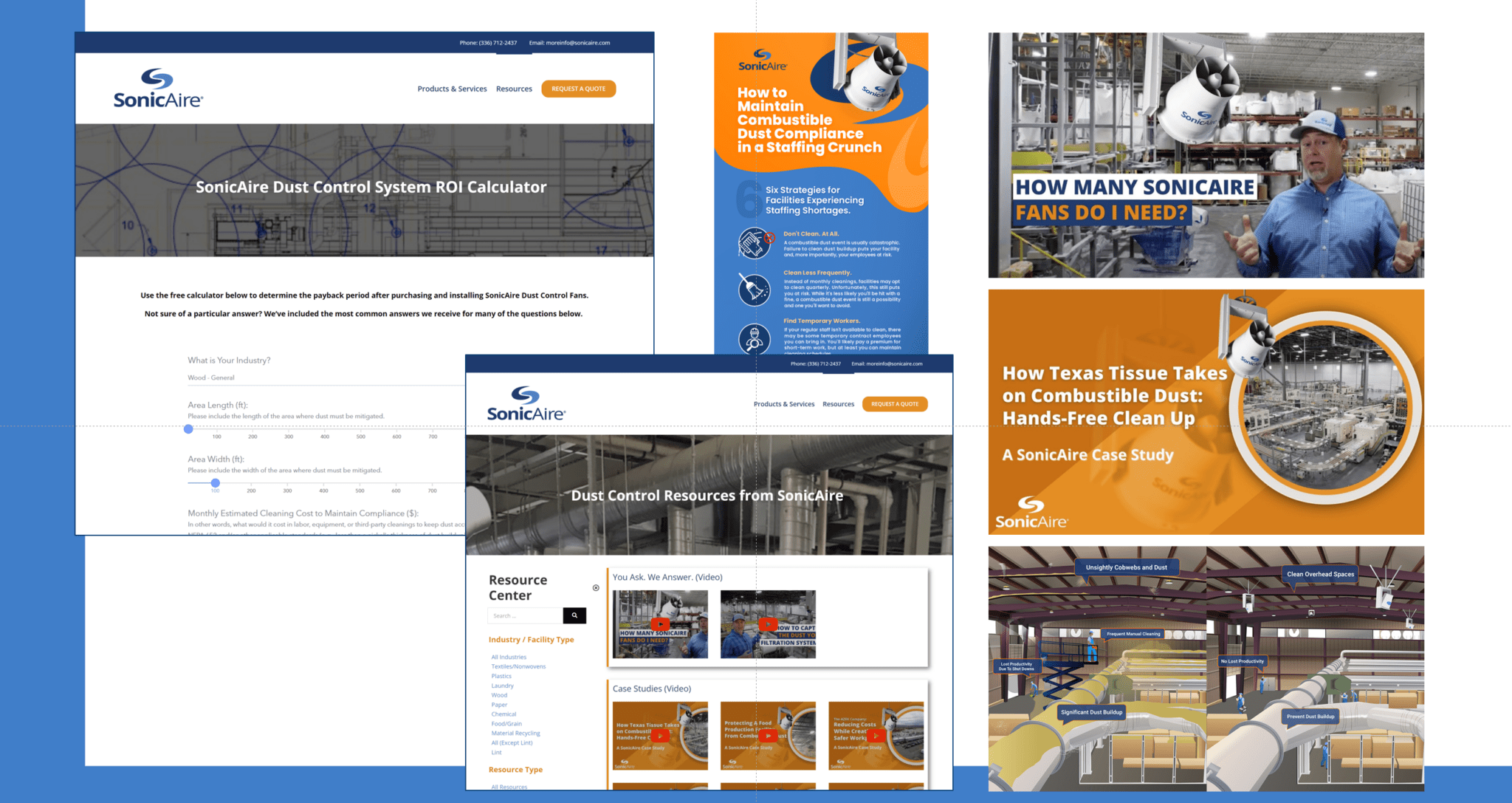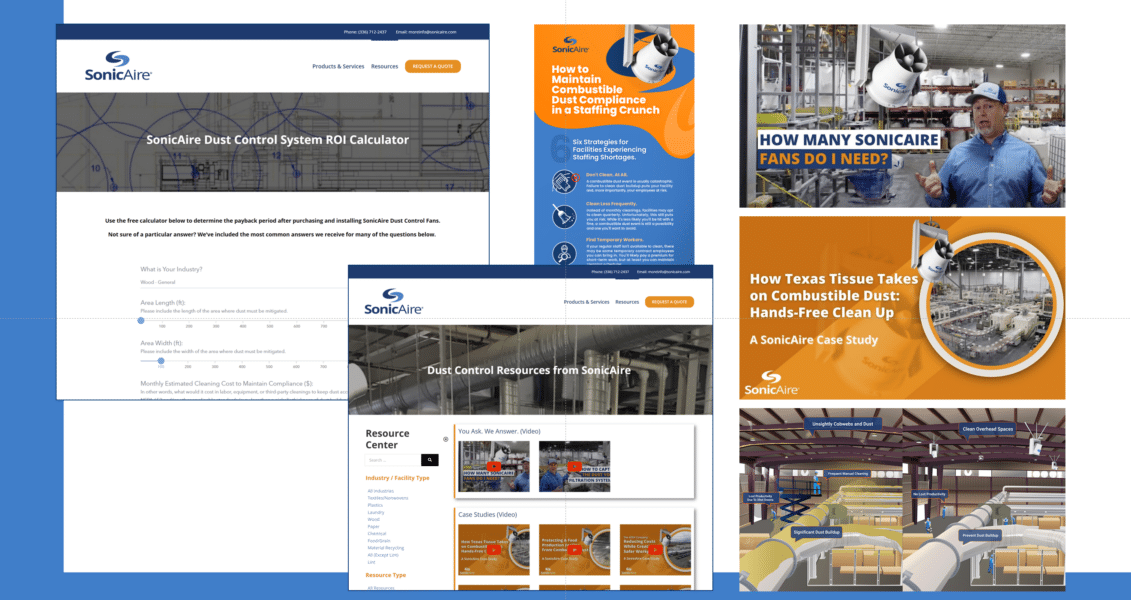 The plan included consistent branding, content creation, and advertising to get their products in front of their customers. From website development and graphic design to email marketing automation, our aim is to deliver leads their sales staff can close.
Our team meets regularly with SonicAire to identify new tactics and create content for each blog, email, infographic, and ad. Each piece is vetted by a marketing strategist and then created by our designers, developers, and copywriters.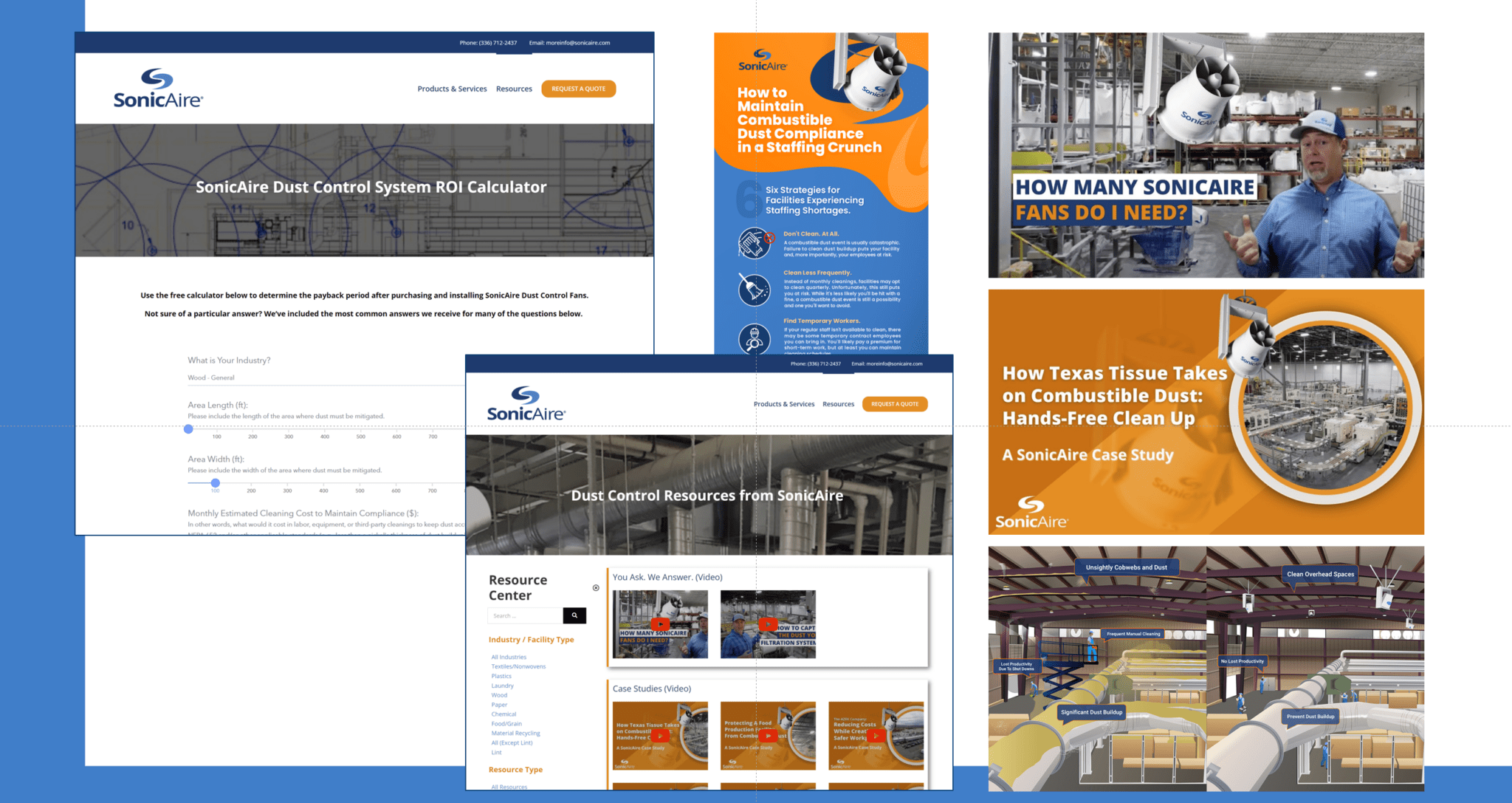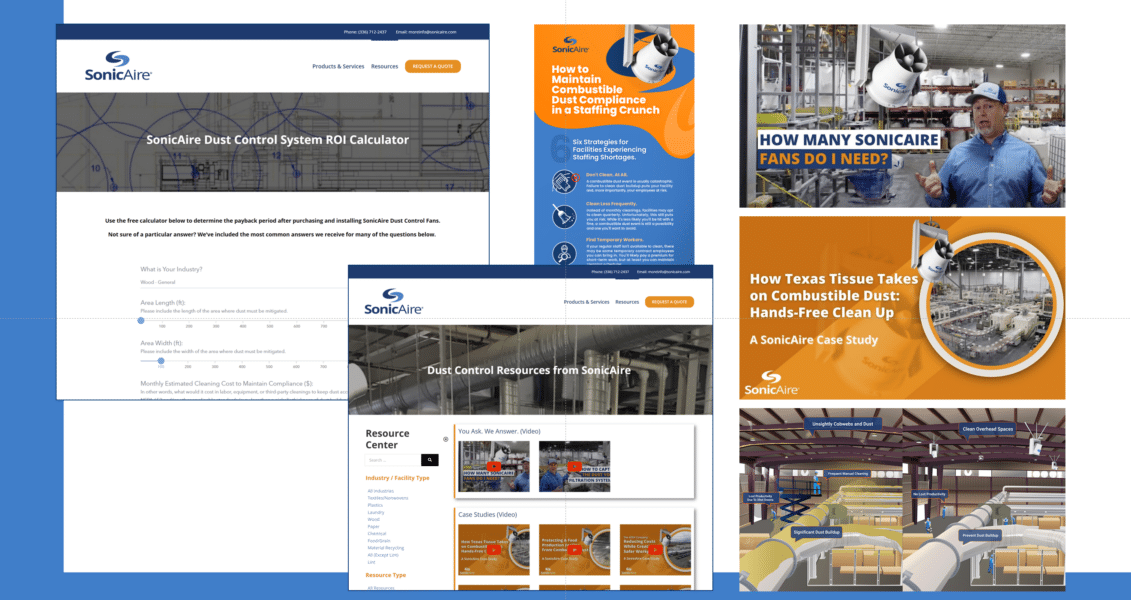 "The team at Spartan have been instrumental in creating a marketing strategy that our whole business can get on board with. StoryBrand strategy, combined with Spartan's scorecard approach to tracking lead generation is just what SonicAire needed to get us to the next level in our marketing department."
– Betsie McKenna, Marketing Manager at SonicAire
Consistent Content and Targeted Advertising Turns into Leads
SonicAire's Lead Gen Marketing Efforts Have Improved Dramatically by Working with Spartan Marketing.
Sales are projected to increase 50% Year over Year (2022 vs 2021).
Web leads generated are up 57% versus the previous year.
Click Through to Open Rates (CTOR) for marketing emails is 67%.
Direct Traffic is up 38%.
Organic Search Traffic is up 11%.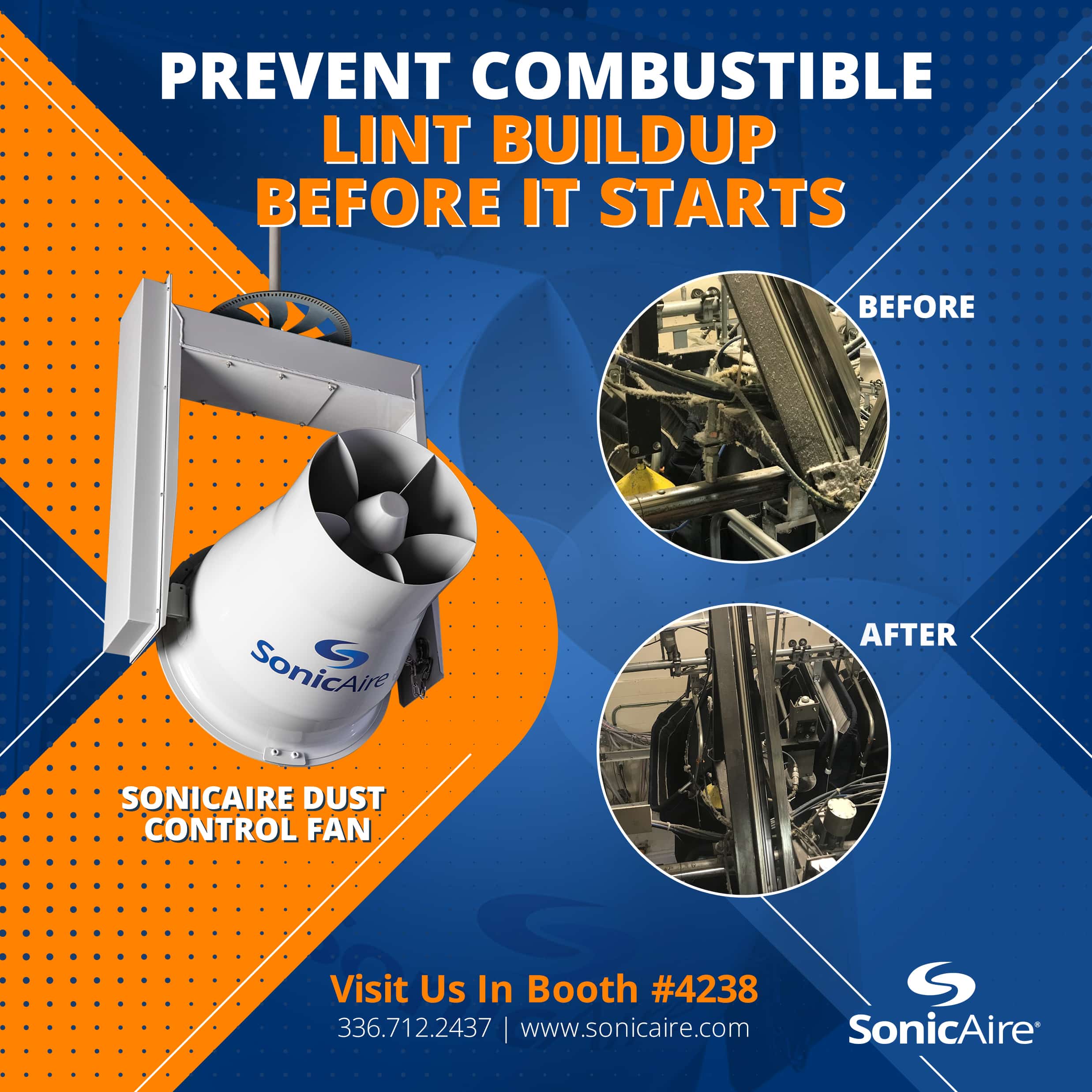 Ongoing Lead Gen Marketing Efforts 
Here are just some of the ways we're helping SonicAire generate more leads and sales:
Weekly Emails

1-2 Pieces of Long-Form Content per Month

Case Studies 

Social Media Graphics

Google Ads (PPC/Display/Video)

LinkedIn Lead Form Ads
Trade Show Graphics and Ads

Infographics

Lead Magnets

Email Nurture Funnels

Website Development

Webpage Optimization (SEO)
Interested in having someone take these tasks off your plate? Contact us for more information.
Spartan Marketing does the marketing work behind the scenes, so your company can focus on what it does best.
Let's Make Your Marketing Work For You